IT Services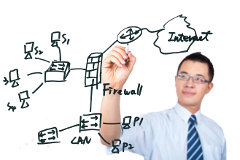 In collaboration with our partner PNT-DATA we offer you the opportunity to various IT services from a wide range, suitable to choose the right for your business. These range from partial outsourcing of certain services, such as e-mail services, for the outsourcing of much of the internal IT services or infrastructure, to the complete takeover of the operation of your IT department including all the necessary support benefits on the basis of a delicate SLA structure - both internally and externally. You benefit from our expertise and our years of experience in IT management and IT outsourcing.
The processing and implementation of individual IT projects are under common standards. The following aspects are a fundamental part of order processing:
Inventory / complement the existing documentation
Risk / Crisis Management (eg risk assessment, preparation of a contingency plan)
Security Management (eg development of an enterprise-wide security policy)
Data security / data integrity (such as backup data on servers and clients)
Desaster Recovery Strategy
Role / Access Management (such as protection of intellectual property of the company; access to data on a need-to-know basis, etc.)
License Management (Asset-Management)
Hardware Management (Asset-Management)
Case Management (Ticket system, eg based on OTRS)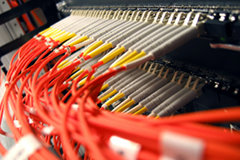 We will advise you in advance of a planned outsourcing of IT services. We will gladly make you an offer tailored to your requirements budget offering. In a further step, we will work with you to determine the needs and develop an IT concept, which forms the basis for future an IT services contract. For further questions please contact our IT sales team.